DL&W - Hoboken, NJ


Hoboken Terminal seen from the Hudson River

Hoboken was the Eastern terminus of the DL&W and had extensive passenger and freight trackage that spanned the Hoboken/Jersey City border. Passenger service consisted of both the long-distance, high-profile Phoebe Snow trains to Scranton and Buffalo, as well as commute-oriented traffic throughout central New Jersey. Completing the commuter service were several large passenger ferries that operated across the Hudson River to Manhattan.

The freight operations were massive. The railroad maintained 10 seperate piers, most with a dedicated commodity (coal, grain, etc). Connected to the freight yard was the 8 story Jersey City Warehouse, the largest dry-storage freight warehouse on the Atlantic coast.

As this 1994 satellite photo shows, the freight yards are gone, removed sometime between 1986 and 1994.
But the passenger terminal, today operated by NJ Transit, still thrives.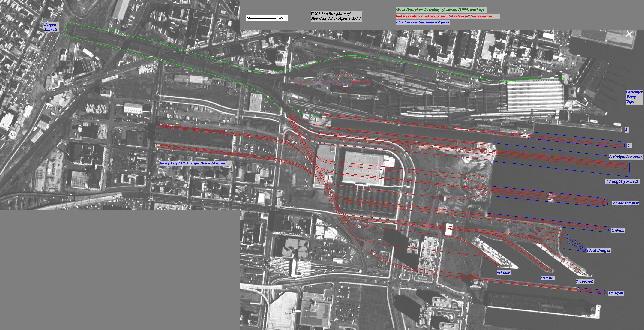 Click on the picture for a larger (2100 x 1100) view (360kb)

Here's the 1953 trackplan of Hoboken: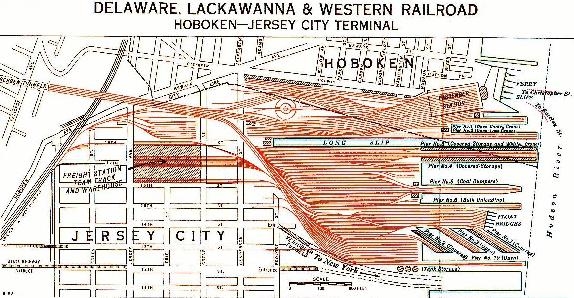 Click on the picture for a larger (1150 x 600) view (220kb)